Administrator
Staff member
Camera giá rẻ tại Hải Phòng
Camera HIKVISION Hải Phòng
Đại lý Camera tại Hải Phòng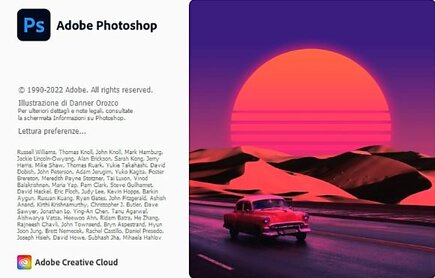 Thx kabino/Original Uploader
Merge, retouch and adapt your photos. Add a new splash of color to your old black and white shots, make unwanted elements disappear or turn a flat background into an exotic paradise. With Photoshop, everyone can do it.
Selection improvements
Selections are faster and more efficient than ever, with easier ways to define and refine people's hair and animal hair. Plus, you can automatically select a portion of the image by simply hovering over it with your mouse and clicking.
Our professional tools allow you to make simple photo edits or fully transform and edit images with great ease on PC and iPad. Crop, remove objects, retouch and combine photos. Play with colors starting from primary colors and with all possible effects. Reinvent the art of photography.
Stunning photo editing in seconds with neural filters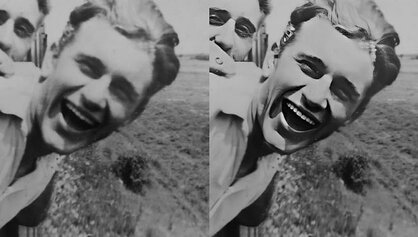 With new AI-powered neural filters, you can revive old or damaged photos, color a scene, merge multiple landscapes, transfer colors, or change a person's age, expression, or pose—all with just a couple of clicks.
Faster switching from Illustrator to Photoshop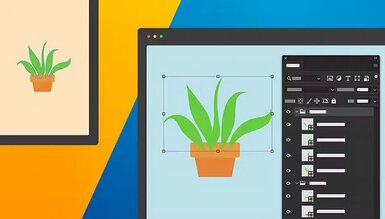 You can now paste Adobe Illustrator vector content into Photoshop while preserving color, stroke, masks, and layers.
Useful plugins to not lose focus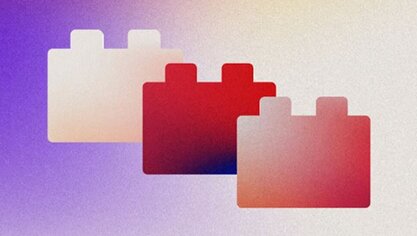 Stay focused on your creativity with new plugins in Photoshop and the Creative Cloud desktop app:
you can install them and start using them right away.
Selection improvements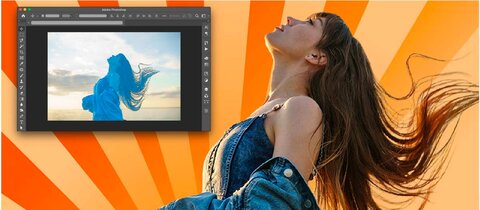 The Object Selection tool has been further enhanced in detecting and selecting sky, water, natural terrain, plants, or buildings. Simply hover over the object to make your selection. Take advantage of enhanced selections with Photoshop's Object Selection tool. You can further refine this selection in the Select & Mask workspace and make additional adjustments. For more information about the different selection tools and how to use them, see Make selections in compositions.
Delete and fill with a single click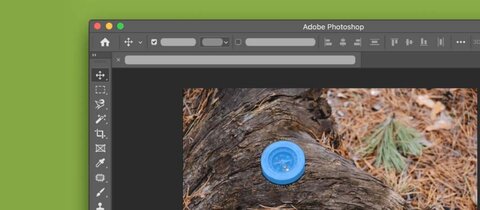 With this release of Photoshop 24.0, you can easily remove objects from images with one-click Delete and Fill Selection and see how Photoshop works its magic, blending the background seamlessly, as if the object never existed.
To do this, make the selection with the Object Selection tool and press Shift + Delete to instantly remove the selection. Also, when working with other Photoshop tools such as the Lasso Tool, you can right-click to access the context menu and select Delete and Fill Selection to remove the selection.
You can easily remove objects or people from your images or retouch them even when they have complex backgrounds.
Use the magical one-click Delete and Fill feature to make objects disappear without leaving a trace from your images.
For more information on how to retouch images using selections, see Making selections in compositions.
Requirements
*Intel 6th generation processor or newer or AMD equivalent with SSE4.1 support
*Windows 10 version 21H1 (version 21H2 recommended); Windows 10 version 21H1 (version 21H2 recommended); Windows 11 (version 21H2); 64-bit versions only; Windows 7, Windows 8.1 not supported
*8 GB of RAM (16 GB or Higher recommended)
*5.8 GB of available hard disk space to install the application; additional space required for downloading online content; up to 20GB additional space required for temporary files during product installation and use (cannot install on a volume that uses a case-sensitive file system or on flash storage devices removable)
*1280×800 screen resolution
*DirectX 12 compatible display driver
Download
Camera Không Dây EZVIZ
Camera HIKVISION
Đại lý Camera tại Hải Phòng