Administrator
Staff member
Camera giá rẻ tại Hải Phòng
Camera HIKVISION Hải Phòng
Đại lý Camera tại Hải Phòng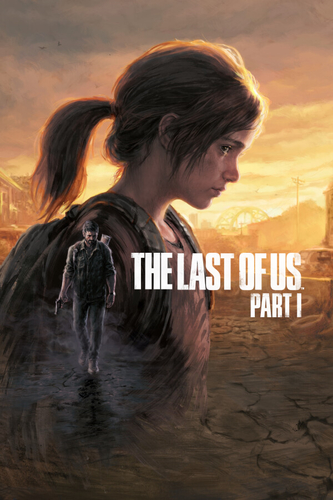 The Last of Us: Part I - Digital Deluxe Edition (v1.0.5.0 + All DLCs + Bonus Content + Crash/Shaders Fixes + MULTi24) (From 39.7 GB)
TITLE: The Last of Us™ Part I
GENRE: Action, Adventure
DEVELOPER: Naughty Dog LLC
PUBLISHER: PlayStation PC LLC
FRANCHISE: PlayStation Studios
RELEASE DATE: 28 Mar, 2023
MINIMUM SYSTEM REQUIREMENTS
Requires a 64-bit processor and operating system
OS: Windows 10 (Version 1909 or Newer)
Processor: AMD Ryzen 5 1500X, Intel Core i7-4770K
Memory: 16 GB RAM
Graphics: AMD Radeon RX 470 (4 GB), AMD Radeon RX 6500 XT (4 GB), NVIDIA GeForce GTX 970 (4 GB), NVIDIA GeForce GTX 1050 Ti (4 GB)
Storage: 100 GB available space
Additional Notes: SSD Recommended
GAME DESCRIPTION
Experience the emotional storytelling and unforgettable characters in The Last of Us™, winner of over 200 Game of the Year awards.
In a ravaged civilization, where infected and hardened survivors run rampant, Joel, a weary protagonist, is hired to smuggle 14-year-old Ellie out of a military quarantine zone. However, what starts as a small job soon transforms into a brutal cross-country journey.
How to install
1- Run the installer as administrator
2- Click on the page
3- Press the up arrow on your keyboard
4- Click Install
5- Click Continue
6- Select installation destination
7- Click Next
8- Select component
9- Install
Repack Features
Based on
- Steam Release v1.0.5.0 + Mr_Goldberg / Nemirtingas EMU., Thanks to InsaneRamZes
- Bonus Content, Thanks to NoeRIη
- Coin Screen Crash Fix
- Memory Leak & Long Shaders Loading Fix, Thanks to Masquerade!
Game Version : v1.0.5.0
DLCs
2245260=The Last of Us™ Part I - Pre-purchase Entitlements
2254450=The Last of Us™ Part I - Upgrade to Digital Deluxe Edition
Bonus Content
- The Art of The Last of Us (Digital Artbook)
- The Last of Us - American Dreams Prequel Comic (Issue 01-04)
- Bonus In-game Tracks
- The Last of Us (Video Game Soundtrack)
- The Last of Us, Vol. 2 (Video Game Soundtrack)
- The Last of Us Remastered - Strategy Guide
Language :
– Text language: English, Italian, Spanish - Spain, Czech, Dutch, Greek, French, German, Danish, Finnish, Hungarian, Korean, Norwegian, Polish, Portuguese - Brazil, Portuguese - Portugal, Russian, Simplified Chinese, Spanish - Latin America, Swedish, Thai, Traditional Chinese, Turkish, Croatian
– Audio: English, Italian, Spanish - Spain, Greek, French, German, Polish, Portuguese - Brazil, Portuguese - Portugal, Russian, Spanish - Latin America, Turkish
– Language can be changed in game settings
– English Languages is included in main repack files by default, not optional
Selective Download Feature : you can skip downloading and installing Languages packs you don't need, Bonus Content and Optional Videos (Credits & Devs DOC)
- Non-Voiced-Languages.doi includes all languages that doesn't have its own audio (Czech, Dutch, Danish, Finnish, Hungarian, Korean, Norwegian, Simplified Chinese, Swedish, Thai, Traditional Chinese, Croatian)
Repack Size : from 39.7 GB
Final Size : 78 GB
Lossless repack , Nothing removed OR re-encoded
Install Time : 5 - 25 mins { Based on Your PC and selected items }
Credits : Razor12911 for Oodle library
Greeting s : ElAmigos, KaOsKrew, FitGirl
Repack By THE KNIGHT
PLZ SEED , DONT HIT & RUN
Backwards compatibility
This repack is partially backwards compatible with previous repack. You can rehash and save 3.1 GB of traffic
Download
Camera Không Dây EZVIZ
Camera HIKVISION
Đại lý Camera tại Hải Phòng