Administrator
Staff member
Camera giá rẻ tại Hải Phòng
Camera HIKVISION Hải Phòng
Đại lý Camera tại Hải Phòng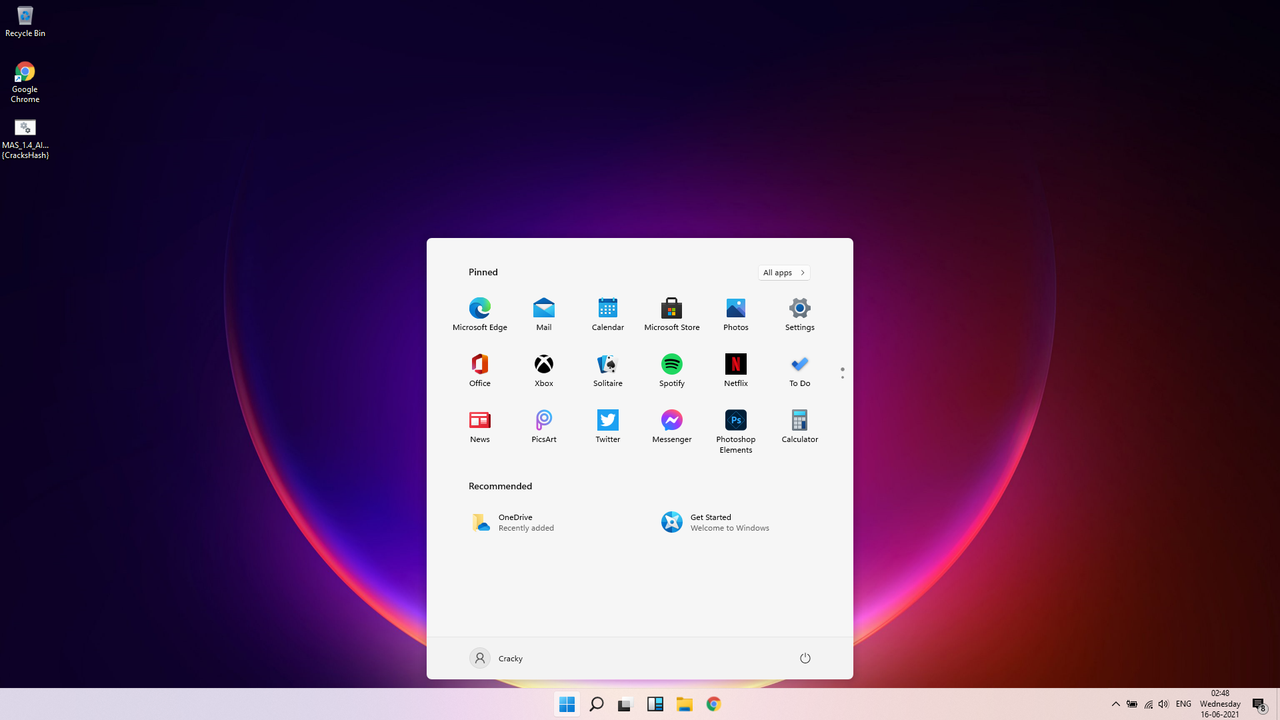 Windows 11 (Leaked) Dev Build 21996.1 Consumer Edition (x64) Incl. Activator {CracksHash}
A near-final edition of the Windows 11 with build number 21996.1 was leaked on a Chinese forum site. The leak not only confirms the moniker of the device but also reveals its new UI and features.
The leaked Windows 11 ISO reveals that the new operating system is not significantly different from Windows 10 in terms of design. However, there are many noticeable changes in the UI throughout the OS such as rounded corners, new animations, colorful icons, and a cleaner experience. Right off the bat, the user interface of the Windows 11 looks almost identical to the now-defunct Windows 10X.
What's Included in this Build?
- Windows 11 Home
- Windows 11 Home N
- Windows 11 Home single language
- Windows 11 Education
- Windows 11 Education N
- Windows 11 Pro
- Windows 11 Pro N
- Windows 11 Pro Education
- Windows 11 Pro Education N
- Windows 11 Pro for Workstations
- Windows 11 Pro N for Workstations
The Start Menu and icons are now placed at the center of the taskbar. Users who do not want it at the center can use a toggle provided in the setting to move it to the left corner of the taskbar. The Live Tiles have been replaced by pinned apps and recently accessed files in the Start Menu.
It features slide-out widgets for weather, news, and other content from the internet. The maximize button on all apps has a snap controls function that offers a couple of options to snap windows in different sections or side by side. It features new built-in themes and an enhanced dark mode. While there have been reports that Microsoft is working on a new store for apps, the Windows Store available in the leaked Windows 11 build is almost the same as what is available on Windows 10.
Users should note that the leaked Windows 11 ISO (build number 21996.1) is a near-final version. Hence, Microsoft is expected to add more features once it is announced.
Since It is a leaked and not a stable version some bugs and issues are expected. It is advised to install it on Virtual Machine.
Instructions and Activator are provided in the files
Note - The Build ISO is tested with Malwarebytes
And for the activator, you can check below
Download
Camera Không Dây EZVIZ
Camera HIKVISION
Đại lý Camera tại Hải Phòng